Airports
The Adani Group has forayed into the civil aviation sector by strategically acquiring Airport Development & Maintenance mandates throughout the country. This move is bolstered by the Group's desire to upgrade the existing airport infrastructure in India to best-in-class standards, thus offering customers the most definitive airport experience. Having bid for various Airports Authority of India (AAI) airports, AEL has emerged as the highest bidder for all six of them that had been put up for privatization:
Ahmedabad
Trivandrum
Lucknow
Mangaluru
Guwahati
Jaipur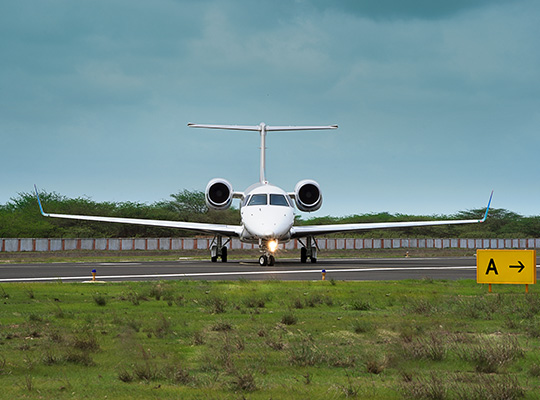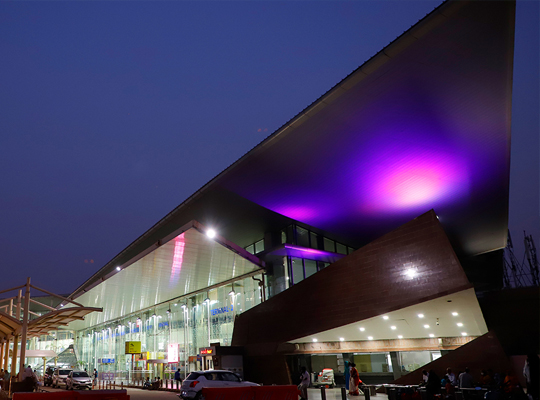 Key Highlights all the airport projects won are as follows:
Qualified Successful Bidder
6 of India's leading strategically located airports handling 30+ million passengers
Robust portfolio tracking consumption trend
Passenger traffic growth of 17% for 6 airports vs. India's traffic growth of 12% (5 years)
Robust concession structure
50-year concession, 100% ownership
Operating in a stable regulatory environment
Hybrid Till model (Post tax return on regulated asset base with pass through on all costs and taxes) with upside from 70% of non- aero business
Significant expansion potential
Opportunity to expand combined capacity to over 100 million Pax in the next 10 years
Large and attractive land for monetization
225 acres available
Currently AEL has received Letter of Award (LOAs) for three airports i.e. Ahmedabad, Lucknow and Mangaluru from AAI.
Key particulars of draft concession agreement are as follows:
Particular
Description
Scope of the Project

Operations, Management and Development of Airport including–

design, development, financing, construction, upgradation and expansion of Airport in a phased manner
operations, maintenance and management of the Airport
development operation and maintenance of city side

Term
50 years from the COD (as defined in the Concession Agreement)
Monthly Concession Fee

Concessionaire to pay to AAI "Per-Passenger-Fee" for each passenger handled at the airport on monthly basis
Monthly Concession Fee = (International PAX * Per Passenger Fee for Intl PAX) + (Domestic PAX * Per Passenger Fee for Domestic PAX)
Per Passenger Fee for International PAX = 2 * Per PAX fee for Domestic PAX
The Fee paid shall not be taken into account as an allowable expense for determination of aero charges

Control Period & determination of aero charges

Aero charges determined basis Regulated Asset Base (RAB) and approved capex
30% Shared-till framework (Non-aero and city side development to subsidize aero charges)
Control period to end in 2021 post which there could be a revision in aero charges by AERA